When:
January 8, 2022 @ 6:00 pm
2022-01-08T18:00:00-05:00
2022-01-08T18:15:00-05:00
Where:
Mohegan Sun Arena
1 Mohegan Sun Blvd
Uncasville, CT 06382
USA

Results from the 1/8/22 Reality Fighting:
Marc Conte defeats Stan Rakov by RNC , 2:41 of Round 1.
Shane Dillehay defeats Jon Silva by TKO, 1:10 of Round 2 (and then proposes to his girlfriend, who accepts).
Ashley Barrett defeats Brianna Sargent by TKO, 2:27 of Round 1
Cullen Johnson defeats Cole Brackett by unanimous decision.
Tayvonne Thomas defeats Jessen Ramcharan by split decision.
Mike Antidormi defeats Jose Ramos by TKO, 1:11 of Round 3.
Justin Valentin defeats Brandon Neiford by doctor stoppage (cut), 2:30 of Round 1.
Kibedy Gordon defeats Niyaz Ahmed by TKO, 2:54 of Round 1.
Cameron Resnisky defeats Oscar Vera by submission (armbar), 2:06 of Round 1.
Grappling results that ended in submission:
Gabriel Gonzaga defeats Tyler King by armbar
William Knight defeats Daniel Mola by RNC
Johnny Lopez defeats Mark Ferriola be straight ankle lock
Gary Alvarez defeats Joe Brewer-Grzegorczyk by straight ankle lock
Erik Johnson defeats Chris Rowan by RNC
Leon Davis defeats Jeff Roberts by D'Arce choke
Thank you to all who competed and fought in this event. Also a huge thank you to those who came out to support these fighters and grapplers.
We return to Mohegan Sun Arena on Sunday, June 12. We look forward to seeing you then.
Reality Fighting returns to the Mohegan Sun Arena in Uncasville, CT on Saturday, January 8, 2022. Tickets are on sale now and available from any fighter or grappler on the card, Ticketmaster, or the Mohegan Sun box office. Doors open at 5:00PM. Grappling matches start at 6:00PM. The first MMA fight is estimated to start at 8:00PM.
This is going to be a great night of fights headlined by the rematch between Johnny "Mr. Nice Guy" Lopez and Johnny "Cupcakes" Campbell.
If you cannot make it in person, the fights will be streamed on Fite.TV. Click the logo for more information.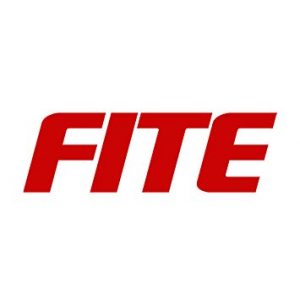 COVID UPDATES: For up to date requirements to enter Mohegan Sun and the Mohegan Sun Arena, please refer to the Mohegan Sun updates webpage: https://mohegansun.com/updates.html.
Fight Card (subject to change)
MMA Fights:
Johnny Campbell (SSSF) vs. Johnny Lopez (Underdog MMA)
Oscar Vera (Musuko's Championship) vs. Cam Resnisky (The Cage JSA)
Niyaz Ahmed (Renzo Gracie Queens) vs. Kimbed Gordon (Regiment MMA)
Brandon Neiford (G&G Wrestling) vs. Justin Valentin (Underdog MMA)
Tom Connelly (Connelly MMA) vs. Sanad Armouti (Florian Martial Arts)
Mike Antidormi (CT Combat) vs. Jose Ramos (Calandrelli BJJ)
Traci Baldwin (Thornton MMA) vs. Erica Valentin (Underdog MMA)
Jessen Ramcharan (Renzo Gracie CT) vs. Tayvonne Thomas (Atlas BJJ)
Cullen Johnson (FAA) vs. Cole Brackett (The Cage JSA)
Brianna Sargent (Jitsu Life) vs. Ashley Barrett (UUSMMA)
Shane Dillehay (Tri-Force) vs. Jon Silva (Simmler BJJ)
Stanislav Rakov vs. Marc Conte (Calandrelli BJJ)
Chris Ruopp vs. Anthony Alvarado (Underdog MMA)
Grappling Matches:
Gabriel Gonzaga vs. Tyler King
William Knight vs. Daniel Mola
Josh Flores vs. Gruni Azavedo
Justin Alvarez vs. Nick Enzor
Meghan Diamond vs. Rae Rasmussen
Nicole Golinski vs. Katie Mulreed
AJ Abate vs. Patrick Precourt
Al Percy vs. Will Kerr
Jeff Roberts vs. Glenn Pierce
John Naples vs. Jon Marcheterre
Ryan White vs. Mike Cerrone
Erik Johnson vs. Chris Rowan
James Cook vs. Iceman Vicens
Joe Brewer-Grzegorczyk vs. Gary Alvarez
Pete Jeffrey vs. Jay McMinn